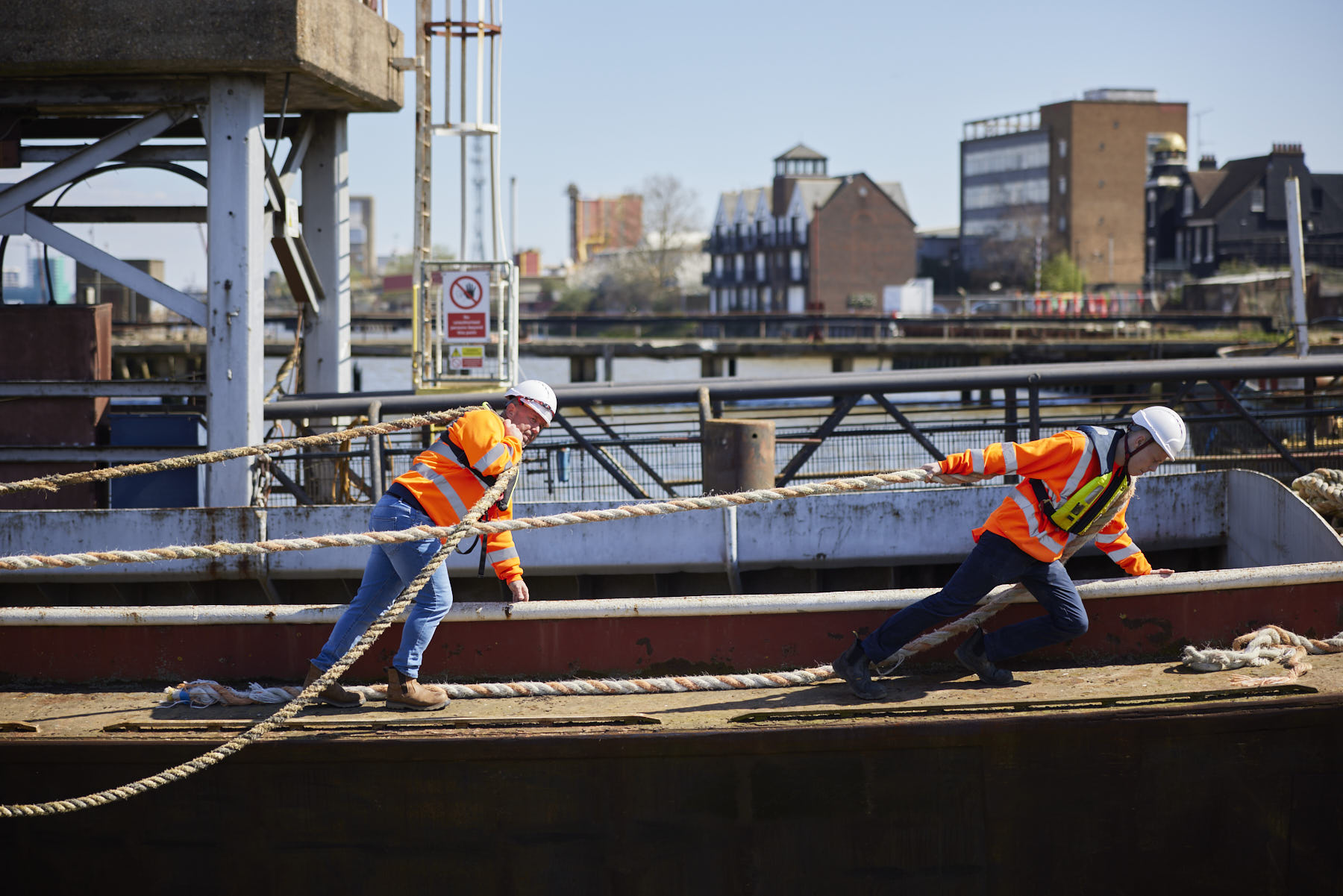 Thursday, 15th June, 2023
Refreshed sustainability strategy underpins Cory's 2022 reporting
Cory publishes 2022 Annual and Sustainability Reports with another year of record performance
969,000 tonnes of waste diverted from landfill
77,000 tonnes of recyclable waste sorted
258,000 tonnes of carbon saved by diverting waste from landfill
Cory has published its 2022 Annual and Sustainability Reports, with the business's plans for future growth driven by a refreshed sustainability strategy.
Operational highlights include diverting 969,000 tonnes of non-recyclable waste from landfill, sorting 77,000 tonnes of recyclable waste, and generating 565GWh of electricity – enough to power 195,000 homes. The company saw another year of record financial performance: revenue grew by 31% to £182.8m, and EBITDA increased by 12% to £82.5m.
2022 also saw the acquisition of McGrath Group, an independent recycling and waste management company based in Barking, East London. This includes a riverside waste transfer station, which will provide additional capacity for transporting waste to Cory's new energy from waste (EfW) facility, Riverside 2, which reached financial close in December 2022 and is now under construction.
A commitment to sustainability underpins Cory's plans for future growth. Following a comprehensive materiality assessment, the business' sustainability strategy has been updated to ensure that it is focused on the issues which are most critical to the business. It is built around three pillars which focus on achieving net zero by 2040, maximising the potential of waste, and a commitment to building a positive culture for employees, partners, and local communities.
As part of Cory's net zero commitment, it is developing an industry-leading carbon capture and storage (CCS) project to decarbonise the waste processed at its current and in-development EfW facilities. This has the potential to capture c. 1.3 million tonnes of carbon dioxide by 2030, making a significant contribution to the UK Government's 2050 net zero target. Planning permission for the project will be determined by the Development Consent Order process, and an application is due to be submitted in 2024.
Dougie Sutherland, CEO of Cory Group, said: "2022 was a landmark year for Cory. We raised £900 million to invest in a new river-based transfer station, new tugs and barges, and a new energy from waste facility. This will double the size of the business and deliver modern, low emission waste infrastructure for our clients in London and the South East.
"Our most pressing challenge is the climate crisis. I am committed to decarbonising Cory, and in developing solutions to decarbonise our communities' waste quickly and at scale. This investment is an essential part of this, providing additional capacity to divert waste from landfill and transportation solutions to take more vehicles off the road. We all need to move faster to tackle climate change, and for Cory this means the development of carbon capture and storage and a major heat network. Through this we will not only fulfil our own net zero objectives well in advance of our target date of 2040, but also provide a material contribution to the UK's goal of net zero by 2050."
The 2022 Annual Report can be accessed here.
The 2022 Sustainability Report can be accessed here.​​​​