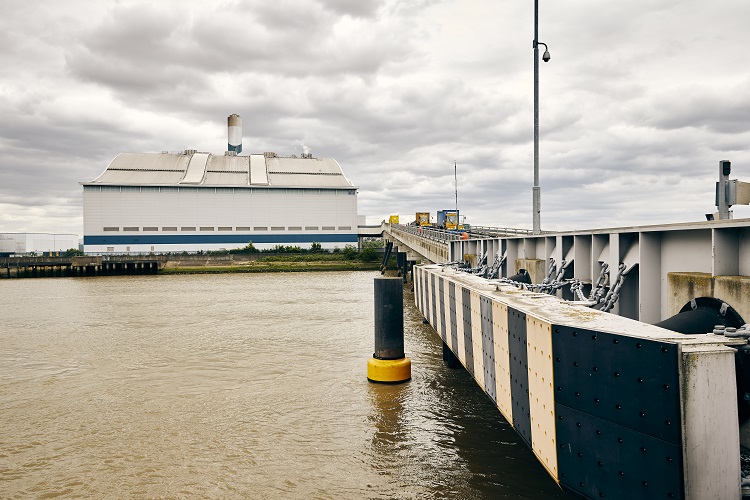 Tuesday, 22nd May, 2018
Plans for proposed Riverside Energy Park in Belvedere go on show to local community for the first time
Cory Riverside Energy ("Cory"), a leading recycling, energy recovery and resource management company, is inviting members of the public to come and find out more about its proposals for Riverside Energy Park.
The proposed Energy Park would complement Cory's existing Riverside Resource Recovery Facility, which has been operating successfully on Norman Road since 2011. The Energy Park would integrate a range of technologies including waste energy recovery, anaerobic digestion (for local food and green waste), solar panels and battery storage.
While a full consultation on the draft proposals is scheduled to take place later this summer, Cory wants to offer local people, community groups and other organisations an early opportunity to find out more, meet the Cory development team and give their initial feedback on the plans.
If granted consent, Riverside Energy Park would enable Cory to convert even more of London's residual (non-recyclable) "black bin" waste into green electricity, particularly during times of peak usage. It would also provide the opportunity for cheap heat to be exported to nearby homes and businesses and continue to convert the residual ash that is left over at the end of the process into construction materials useful for building London's homes and roads.
Cory will provide visitors to its public exhibitions with a range of information and activities to help them better understand the proposals and to have their say. Visitors don't need an appointment and can just drop-in at whatever time is most convenient.
Nicholas Pollard, Chief Executive of Cory Riverside Energy, said: "The drive to find better and more responsible ways of managing our resources has never been more relevant than it is today, so we're really excited about the plans we're preparing for the proposed Riverside Energy Park. We want to share them with as many local people as possible during these early information events, answer questions and find out what people think of our plans.
"These information events will introduce people to our proposals and explain how it will help convert more of London's waste into much-needed low carbon, renewable energy.
"The feedback we get will help us as we prepare for our full consultation later this summer, so I'd encourage everybody to come along and find out more about this genuinely fascinating project."
Events take place at the following times and locations:
Tuesday 22 May
The Dartford Bridge Learning & Community Campus Birdwood Avenue DA1 5GB
9am - 1pm
Wednesday 23 May
Belvedere Community Centre Mitchell Close, Belvedere DA17 6AA
4pm – 8pm
Thursday 24 May
Slade Green and Howbury Community Centre Chrome Road, Erith DA8 2EL
9am – 1pm
Friday 25 May
Belvedere Community Centre Mitchell Close, Belvedere DA17 6AA
11am – 3pm
Anyone who's unable to attend one of the public exhibitions but would still like to find out more about the proposed Energy Park, can view information and leave their feedback online at www.riversideenergypark.com
Alternatively, feedback can be sent by email to info@riversideenergypark.com or submitted via freepost to Freepost Riverside Energy Park. All comments are requested to be sent by Tuesday 29 May. Cory will then consider the comments received as it develops proposals that will be presented at a further round of consultation later this summer.
Anyone wanting more information can call on 0330 838 4254 (normal landline rates apply).