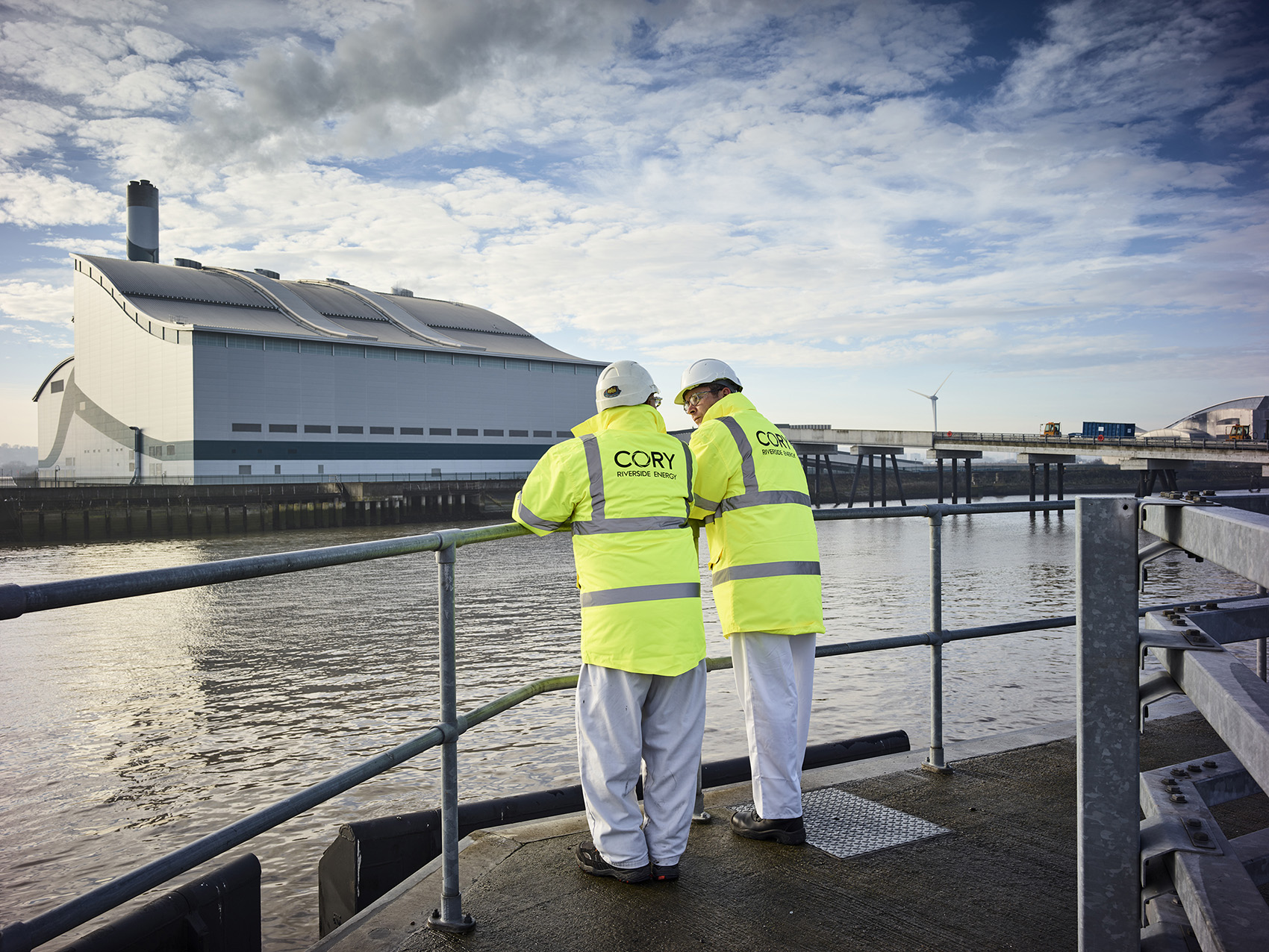 Wednesday, 6th June, 2018
Cory Riverside Energy to be acquired by consortium of long term infrastructure investors
A consortium comprising Dalmore Capital, Fiera Infrastructure, Semperian PPP Investment Partners and Swiss Life Asset Managers has agreed to acquire 100% of Cory Riverside Energy from Strategic Value Partners and its affiliates ("SVPGlobal"), EQT Credit, Commerzbank, and other shareholders.
Majority owner SVPGlobal first invested in Cory in 2014 and led the company's financial restructuring in 2015, with the support of EQT Credit and other shareholders. Through the recruitment of a new board and high-performing management team, Cory has been transformed into the leading UK energy-from-waste company with exciting growth prospects.
As part of the transformation, Cory sold its non-core businesses in waste collection and landfill & gas to refocus on its core energy recovery facility. The shareholders actively supported Cory, enabling reinvestment in operations and growth. The capital investment in 2018 is set to be double that of 2015/16 with new developments and operational measures which have led to the company increasing its capacity by over 10%.
Cory now has a significant platform for growth which includes the development of Riverside Energy Park, a second energy recovery facility addressing the waste treatment capacity gap in southeast England.
Today, the Consortium is purchasing a company which is core to London's infrastructure and well-positioned for future growth. The business processes around 750,000 tonnes of the capital's non-recyclable waste and generates 528GWh of renewable energy, powering the equivalent of 160,000 homes.
Victor Khosla, Founder and Chief Investment Officer of SVPGlobal, said: "When SVPGlobal first invested in Cory, we saw the opportunity strategically to reposition and operationally transform a company with a strong heritage and substantial untapped potential. It has been a pleasure working with management to grow Cory and secure the company's position as a core part of London's infrastructure. We wish everyone at Cory all the best for the future."
Alistair Ray, Chief Investment Officer of Dalmore Capital and on behalf of the Consortium, commented: "Cory Riverside Energy represents a unique opportunity to invest in a critical part of London's waste infrastructure and we are very pleased with the outcome of the transaction. As a long-term infrastructure investor Dalmore Capital and the Consortium see the value of the business and look forward to continuing to invest in the business and growth of Cory Riverside Energy operations".
Nicholas Pollard, Chief Executive of Cory Riverside Energy, said: "Over recent years Cory has been successfully re-focused, winning and extending customer contracts which position us well for the future. Today's announcement is another important milestone in the long history of Cory and we look forward to working closely with our new shareholders to build out the exciting growth opportunities that lie ahead serving London through our proposed Riverside Energy Park and data centre developments."
J.P. Morgan and Credit Suisse advised on the sale of Cory, while Linklaters served as legal advisor. Macquarie and Rothschild acted as financial advisors to the Consortium, and Ashurst served as legal advisor.