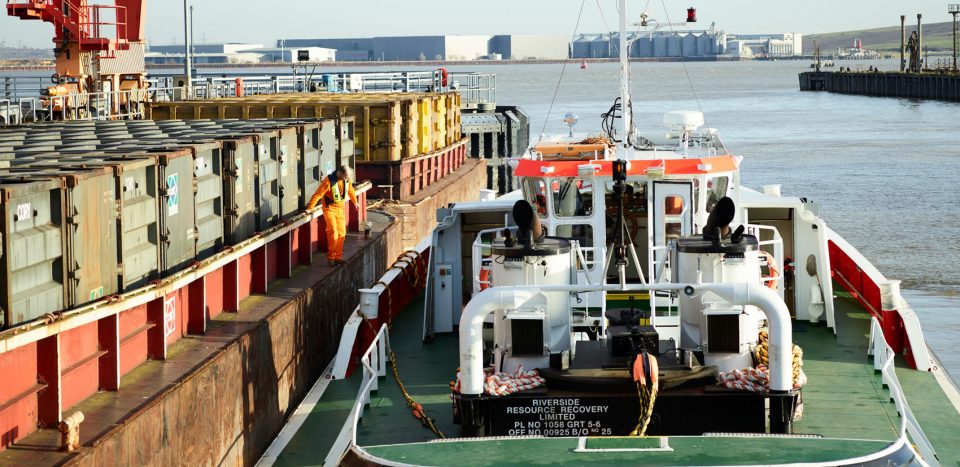 Tuesday, 10th April, 2018
Cory Riverside Energy announces extension of City of London waste management contract
Cory Riverside Energy (Cory) and the City of London Corporation (City of London) have confirmed the extension of Cory's existing contract for waste management services.
The contract, which initially lasted until 2025, will now run for a further two years until 2027. Currently, Cory processes residual waste from the City of London at the waste transfer station at Walbrook Wharf. From there, the waste is transported by barge down the Thames to Cory's Riverside Energy Recovery Facility (ERF) in Belvedere, Bexley.
Cory has long-term, exclusive waste management services contracts with seven London boroughs. The company's unique use of the Thames allows it to remove 100,000 lorry journeys from London's roads each year with an annual saving of approximately 13,500 tonnes of CO2.
The decision to extend the contract was driven by the City of London's desire to consolidate its existing waste disposal operations and streamline the processes which are currently in place.
Julian Walker, Chief Operating Officer of Cory Riverside Energy, said: "We have always enjoyed a strong relationship with the City of London and we are very pleased to have secured this new contract. Cory has been responsible for managing the City of London's waste since 1996 and extending long-term contracts with trusted partners is central to our strategy.
"We are extremely proud of the services that we provide in London and the contribution we make to the city's circular economy, and this contract extension is welcome recognition of the hard work put in by all of our people."
Jim Graham, Assistant Director of Cleansing, City of London Corporation, said: "Cory Riverside Energy is an important partner for the City of London Corporation and we are delighted to have reached this agreement. The corporation's focus is on ensuring that the waste collected in the City of London is treated safely, efficiently and sustainably, and Cory plays a key part in this process."