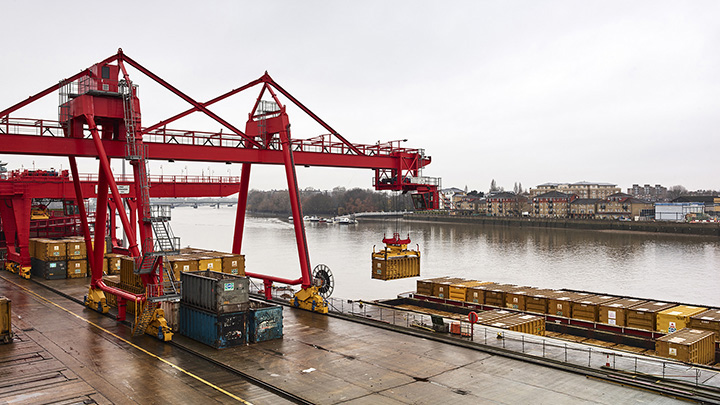 Friday, 13th October, 2017
New video takes you inside our EfW business
Today Cory Riverside Energy has unveiled the first in a series of videos that give an unprecedented insight into our business.
Filmed at various locations along the River Thames, our low-carbon highway to transport London's waste, our employees talk about what we do, how we do it and why.
Our business is built around using London's non-recyclable waste in the most efficient way possible, turning it into a source of power for London's homes, and a source of building materials for London's infrastructure.
But our aims go further still. We think that, by 2030, all waste should either be recycled or turned into energy and construction materials.
In other words: there should be no waste from waste.
For further information, please contact:
Headland
Andy Rivett-Carnac, Henry Wallers, Caroline Dobbin
+44 (0)20 3805 4822
coryenergy@headlandconsultancy.com
Notes to editors:
Cory Riverside Energy is one of the UK's leading resource management, recycling, and energy recovery companies.
Riverside is the largest operating Energy from Waste facility in the United Kingdom, with a unique river-based infrastructure on the Thames for delivering waste.
Cory Riverside Energy is currently majority owned by funds advised or managed by Strategic Value Partners LLC or its affiliates.
The existing shareholders have been in place since 2015, and since then have overseen a major restructuring programme, with three of Cory Group's four business lines sold:

June 2016: Sale of Cory Group's municipal collection business, Cory Environmental Municipal Services Ltd, to Biffa Waste Services Ltd.
July 2016: Sale of Cory Group's national waste brokerage ("Brokerage") businesses to Reconomy. Brokerage comprised UK Nationwide Skip Hire Limited, trading as Skippy Nationwide, Skips @ Home Limited, trading as Skip Hire UK, and Cory Environmental Recycling Services Limited.
January 2017: Sale of Cory Group's landfill sites and associated landfill gas operations, across 14 locations in the UK, to Armour Group Holdings Ltd.

2016 was a record year for Cory Riverside Energy, which has had an exceptionally strong operational track record, operating at its full permitted capacity since day one.
Other highlights include:

528 GWh of baseload electricity generated;
753,000 tonnes of waste diverted from landfill;
100,000 truck journeys removed from London's road every year thanks to our Thames river infrastructure;
Equivalent of 160,000 homes powered;
230,000 tonnes of carbon saved by not sending waste to landfill;
200,000 tonnes of ash recycled as road aggregate;
10,000 tonnes of Air Pollution Control Residue recycled to create building blocks used in construction.
We think that, by 2030, all waste should either be recycled or turned into energy and construction materials.